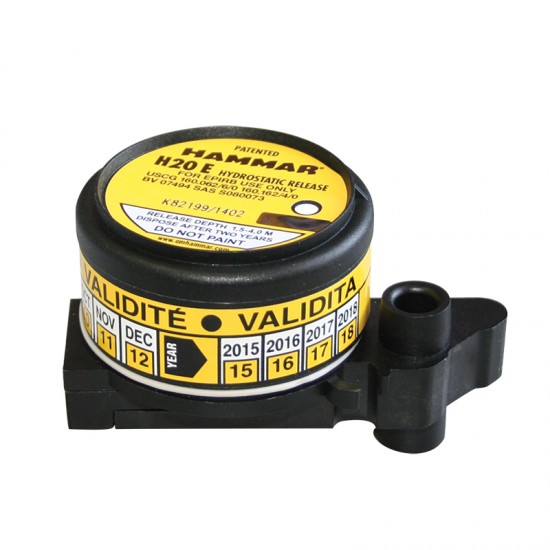 Hammar Hydrostatic Release H20 for EPIRB- (MCA&USCG Approved SOLAS)
The Hammar H20 is a hydrostatic release unit used for Emergency Position Indicating Radio Beacons (EPIRB). Should the vessel sink, the Hammar H20, which is activated by increasing water pressure, will automatically release the EPIRB. Instead of rope sling, a specially developed plastic bolt secures the radio beacon and will be cut when the unit is activated. It is made of glass fibre reinforced nylon, which prevents it from corrosion.
- No annual service, maintenance or spare parts.
- Must be replaced after two years.


Stock:

In Stock

Brand: Lalizas
Model:

71687