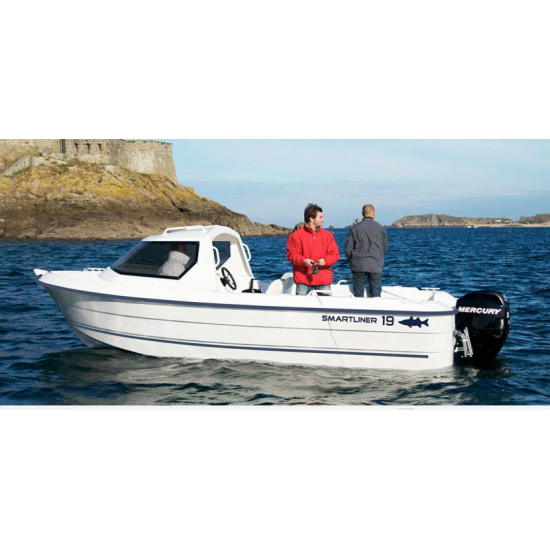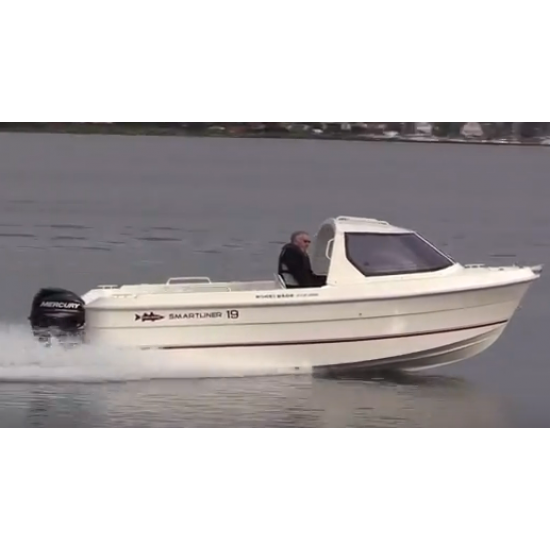 Cuddy 19
The cuddy 19 is the perfect choice for boaters and anglers looking for an econmical boat,versatile,easy to drive with excellent performance
The hull of the Smartliner boats have particularity to plane and glide with engines of moderate power. The stability of the boat when stopped and during navigation is remarkable.
This has become a major asset of the brand.
At O'Sullivan's Marine, we specialise in bespoke boat package deals, Call or email us with your requirements, and we will put a price package together for you - at unbeatable prices!

Technical Data

Length 5.80m
Beam 2.25m
Draft 0.40
Weight 670kg

Fuel Tank 75L

Max Engine 80 HP 59.65 KW
Max Persons 6
Category C
Engine options:

Boat with 80hp Suzuki engine €28,900

Boat with 75hp Tohatsu engine €30,500

(Options and fitting extra)

Stock:

In Stock

Model:

Cuddy 19