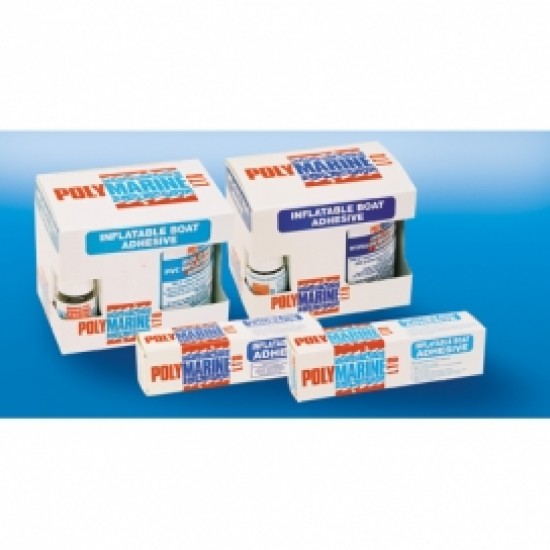 Polymarine Inflatable Boat Adhesive, Hypalon (2990) 2 Part Adhesive - 250ml Tin & 10ml cure
Polymarine Inflatable Boat Adhesive, Hypalon 2 Part Adhesive -
Suitable for the repair and manufacture of hypalon inflatable boats.
Solvent based Polychloroprene rubber adhesive high strength. Bonds naturally with rubber, polychloroprene,butyl, nitrile, hypalon,polyurethane materials, rigid PCV, wood and leather.
Easy to apply by brush, roller or serrated trowel.
Bonds within 10-15 minutes. Full cure in 48 hours. 18 Months shelf life (unopened). Pot life when mixed 3-4 hours. Coverage: 1 ltr = 1 square metre.
Regretfully, we are currently unable to supply batteries,oil and liquid chemicals to customers outside the island of Ireland