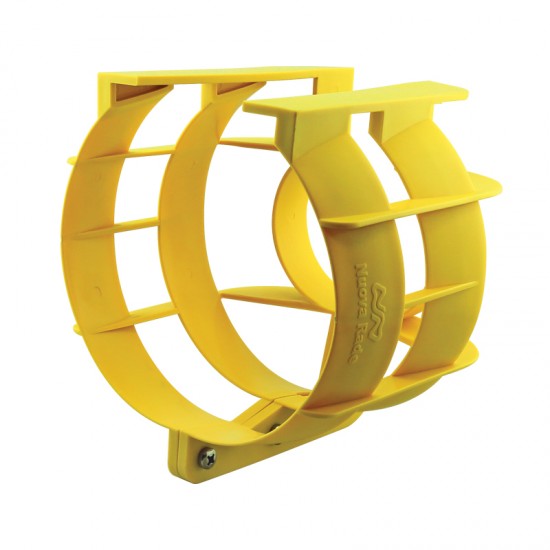 Propeller Guard, Plastic, Ø23cm
Propeller Guard, Plastic, Ø23cm

Nuova Rade Propeller Guard is a smart consideration, and safeguard for your outboard or sterndrive. It is ideal for rescue boats and yachts that might sail on waters with many bathers. The installation will greatly reduce the possibility of human and marine life injuries due to the propeller blades and will also protect the propeller from nets and ropes.

Additionally, a propeller guard can reduce fuel consumption, so that you save on gas and, at the same time, it improves handling and stability, for a more enjoyable time on your boat. This is because the guard is made to surround the propeller in such a way that it moves the water with a more accurately directed force. Finally, the guard does not contain moving parts, so its maintenance is minimal.

Having fast & easy installation, it enhances safety on board.

Made of reinforced polypropylene.

Compatible with most 9-25 HP engines with max. propeller Ø21.6cm.

Note that the necessary bolts, nuts & washers are included in the package.