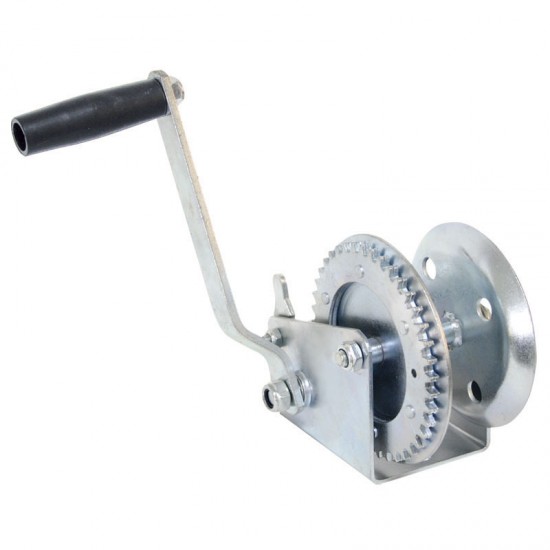 Trailer Winch with Cable & Hook, manual,2500lbs/1135kgs,double gear 4:1&8:1,carbon steel, with10m winch cable & Hook
Trailer Winch manual, 2500lbs/1135kgs, double gear 4:1&8:1, carbon steel, with 10m winch cable & Hook

Manual Trailer winch with 2500lbs/1135kgs Capacity.
This winch is constructed from carbon steel and comes with 10m of winch cable and hook.
Double geared to both 4:1 & 8:1 ratio provides speed for lighter loads and effortless pulling power for heavier loads.

The Seaware winches are made of corrosion-resistant, carbon steel for prolonged life.

Feature 3 positions (forward, neutral and reverse), adjusted by their comfortable handle.

The various gear ratios reduce user effort and increase pulling efficiency.

The capacity of Seaware winches range from 636 to 1135kg.