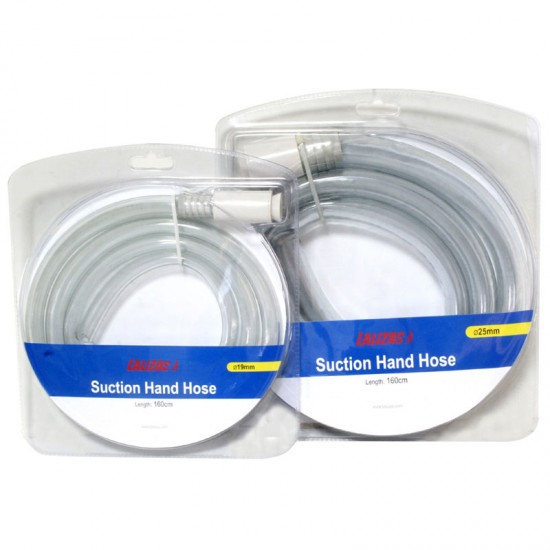 Syphon hose, Manual Suction hose, Ø12mm x 160cm, White
Syphon hose, Manual Suction hose, Ø12mm x 160cm, White

Pump the hose up and down to syphon liquids from one recepticle to another, effortlessly.
The floating ball in the distributor end opens and closes as the pipe is pumped up and down, thus enabling a one-way flow in the pipe.
No more sucking on hoses!!
This corrugated hose pump is great to outfit your boat for optimum customization and maintenance. Allows quick and safe transfer of liquids from one container to another.
High quality and durable PVC material.
Suitable for gasoline, diesel, water.