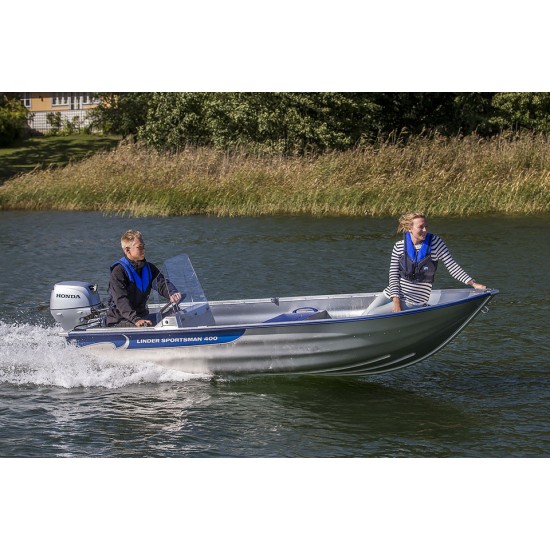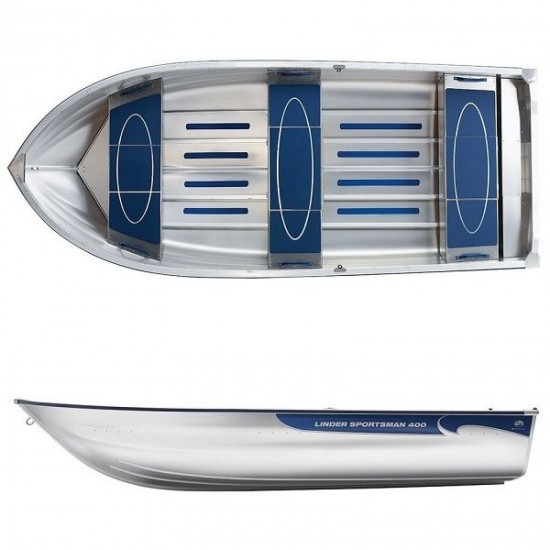 Linder Sportsman 400, including 9' Oars
Linder Sportsman 400, including 9' Oars

A planing, family boat for lakes, rivers and coastal waters. Suitable uses include fishing and waterskiing (lighter people). For motors of up to 20 hp. Lockable stowage space in the stern and middle seats. Optional steering console, including space for the battery, is available. An environment friendlier choice of boat made in high quality corrosion-resistant aluminium corresponding to that used in aircraft. Standard equipment includes aluminium oars and rowlocks.

Unsinkable and floats even when waterlogged and carrying 4 people. 3-year guarantee. Approved bow eye (insurance class 3). Security marked with micro dots (Securmark*).

Specifications
Length: 401 cm
Width: 164 cm
Weight: 125 kg (139 kg with steering console)
Hull depth: 63 cm
Rec. motor: 6-20 hp (4.38-11 kW)
20 hp only with steering console
Shaft length: Long
Max. load: 420 kg
Max. no. people: 4
Hull thickness: 1.8 mm
CE marked for category D: For sheltered waters

This item is available to purchase & collect in store or alternatively can be shipped to you via specialist courier. Please contact us via email for a shipping quote.​

Stock:

Pre-Order

Brand: Linder
Model:

linder sportsman 400

Weight:

125.00kg

Dimensions:

401.00cm x 164.00cm x 63.00cm

SKU:

Ln15400