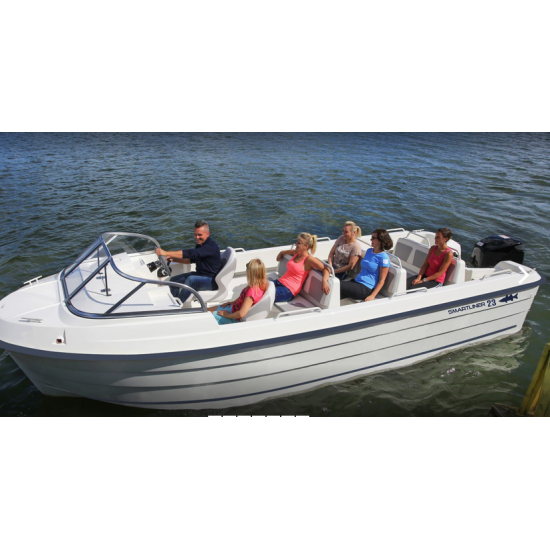 New


Passanger 23
This Smartliner boat is the perfect boat for transporting small parties.
Ideal for tourism industry, hotels,warerfrount resturants and more.
Perfect as water taxi or as a rental boat for events or large families.
At O'Sullivan's Marine, we specialise in bespoke boat package deals, Call or email us with your requirements, and we will put a price package together for you - at unbeatable prices!


TECHNICAL DATA

LENGTH 7.15m

BEAM 2.54 m

DRAFT 0.48

WEIGHT(Boat Only) 1175 kg

PERSONS 11

MAX HP 200 HP

CE CATEGORY D

Fuel Tank 190L


Engine options:

Boat with 200hp Suzuki engine €48,500

Boat with 200hp Yamaha engine €50,600

(Options and fitting extra)
Stock:

In Stock

Model:

Passanger 23