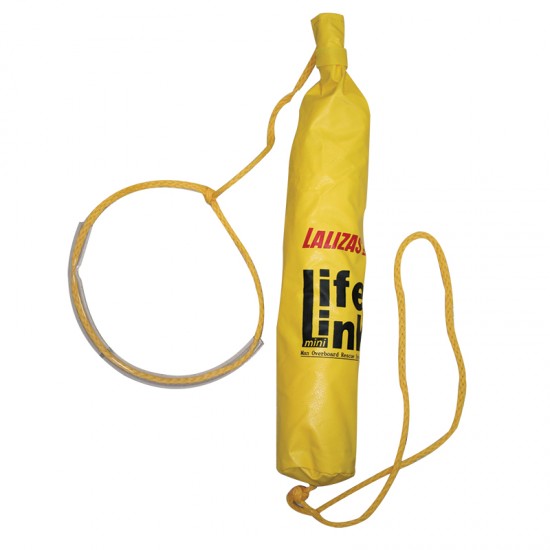 Man Over Board Life link mini, M.O.B. rescue system with 20m rope
Life-Link Mini, Man Overboard rescue system.
Smaller & lighter M.O.B. Rescue System.
The extra visible yellow kit bag contains a 20m of retrieval floating rope, linking the survivor with the rescuer.
The kit features a useful user imprinted instructions.
Stock:

In Stock

Brand: Lalizas
Model:

71682