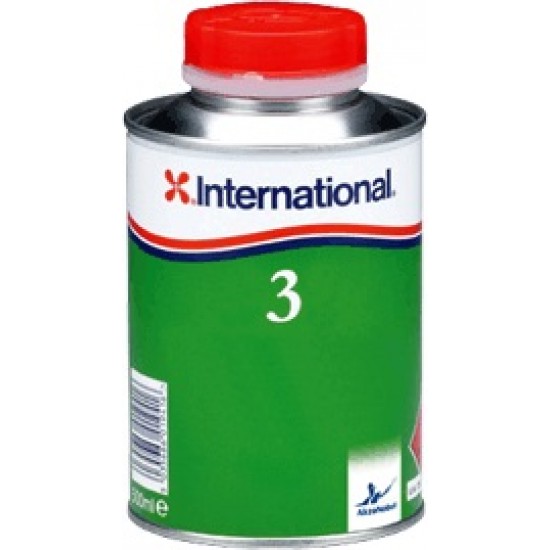 INTERNATIONAL NO.3 THINNERS 1LT
This no.3 antifouling thinner is typically used on our Cruiser Uno, Micron Extra2 and Interspeed antifouling paints.
It is also used to aid spraying one-part varnishes.

Formulated for use below the waterline.

International's thinners have been developed to be fully compatible with our product range to enable you to use our products in the most efficient and economical way.


*HAZARDOUS GOODS - Available for delivery in the Ireland of Ireland only - Unfortunately, due to the nature of this product, we are unable to deliver free - freight charges apply