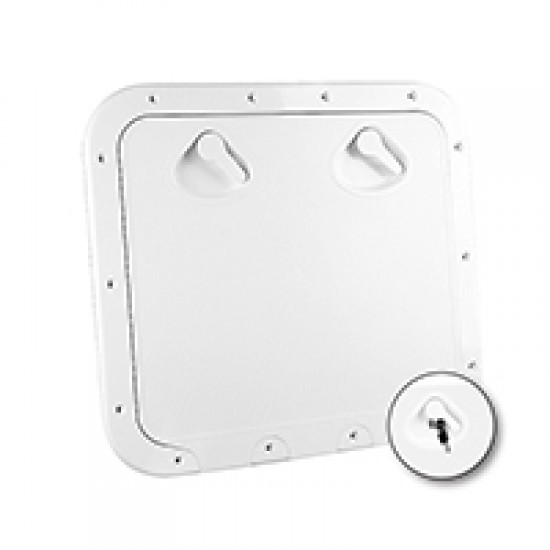 Deck Hatch, White, 463x517mm with Lock
High quality CLASSIC LINE deck hatches are ideal for every sailboat or yacht. Available in dimensions of 463 x 517 mm and in a variety of colors (white,grey, cream), these hatches can cover the needs of boats of any size. This particular hatch includes a lock.

Made of UV-resistant high-grade ASA plastic, they provide resistance to damage and chemical solvents. Designed for external use. UV-resistant frame and cover with a 180⁰ opening door and two durable handles. They are specially designed with a non-skid surface and can be mounted both horizontally and vertically. EPDM rubber gasket provides resistance to water.

This product guarantees easy opening and easy access when needed.