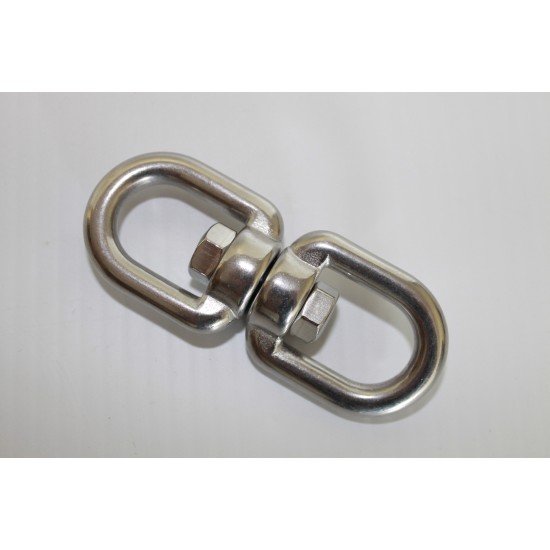 Swivels eye and eye stainless steel 6mm to 13mm
Stainless Steel Swivels Eye and Eye, Grade 316 A4 Stainless, Not certified for lifting, Stainless finish.
Swivels are useful for attaching items that may need to rotate through a complete 360 degrees.
Made from marine grade stainless steel for a high quality long lasting finish and rust prevention.
The eye swivel design means that there are no protruding parts to snag the fittings.