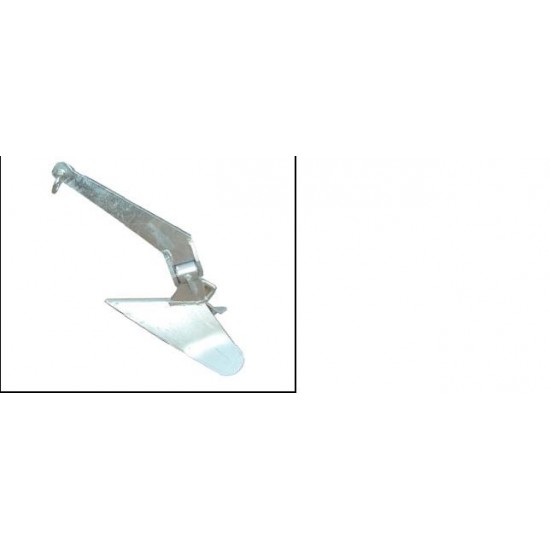 Anchor, Plough type, galvanised 5kg, 7kg, 9kg, 12kg
Plough Anchors (CQR Anchors), as the name suggests, are shaped like a plough. They have a hinged arm, allowing the boat to maintain anchorage on change of direction due to turning tide or wind.

Plough anchors work in all sea bed types, so are very versatile. However, the plough anchor is an "anchor of all trades, yet a master of none"

However, it is imperative that boat manufacturer's recommendations are always followed when choosing an anchor for your craft.

Stock:

In Stock

Model:

GF020050,20075,20090,20120

Weight:

5.00kg