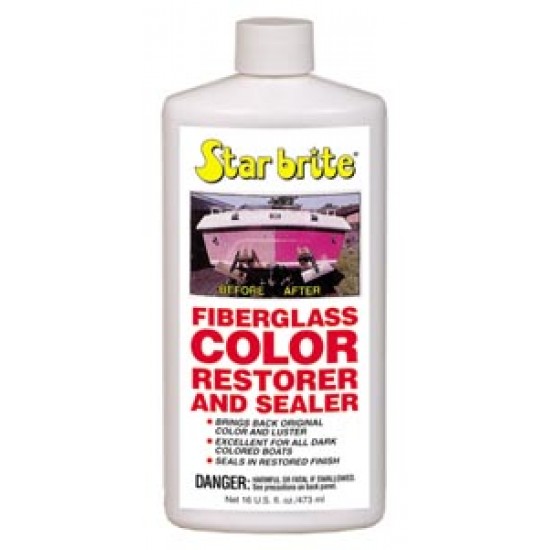 Starbrite Fiberglass Color Restorer 500ml
Starbrite Fiberglass Color Restorer 500ml

Designed to remove heavy oxidation, chalking and restore fading on colored gel coat. Has unique wetting agents that bring back the orginal color of the fiberglass while special polymers seal in the finish.
Combines a light duty rubbing compound for cleaning/restoring with a PTEF coating which seals the restored surface. PTEF® is Star brite's registered trademark name for polytetraflouroethylene.

Follow up the color restorer with a coat of Premium Marine Polish with PTEF for maximum protection.
Regretfully, we are unable to supply liquid chemicals tocustomers outside the island of Ireland
Stock:

In Stock

Brand: Starbrite
Model:

81816GF