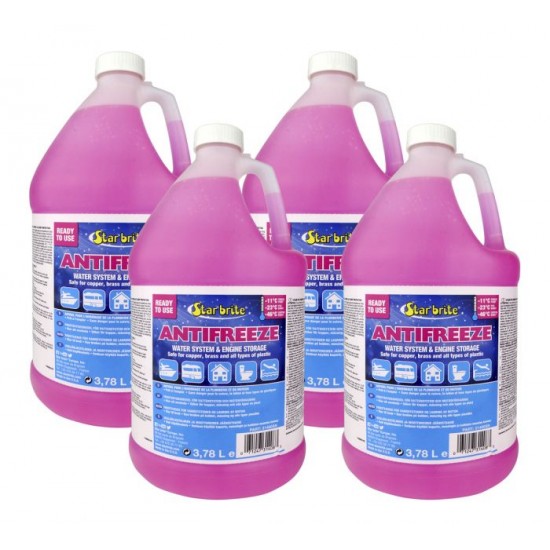 StarBrite Anti Freeze 4LITRE
USED FULL STRENGTH WILL PROVIDE -46⁰C BURST PROTECTION
FOR ENGINE WINTERIZATION:
1. Make all necessary repairs to water cooling system prior to treatment.
2. Follow engine manufacturers' procedure for draining coolant.
3. Fill engine with -46⁰C Antifreeze -DO NOT DILUTE.
4. When engine is put back into service, drain this antifreeze. Dispose of used antifreeze properly and ethically, according to government guidelines.
THIS ANTIFREEZE CONTAINS CORROSION INHIBITORS, WHICH PROTECT AGAINST RUST & CORROSION OF ALUMINIUM, COPPER, SOLDER AND BRASS. IT WILL NOT HARM RUBBER OR OTHER HOSE AND GASKET MATERIALS.
Stock:

In Stock

Brand: Starbrite
Model:

31400SN