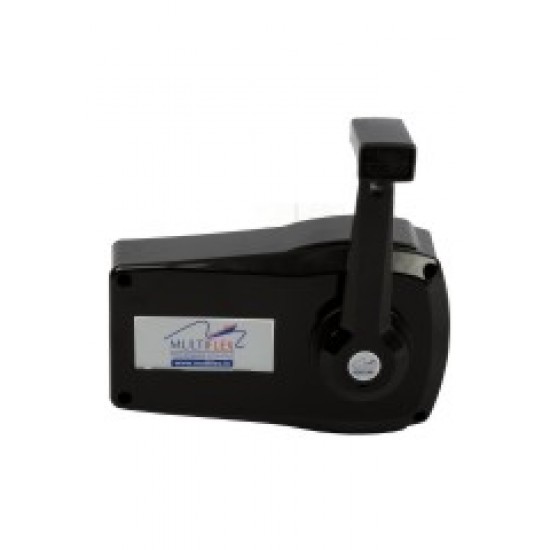 Multiflex Control Lever, Side Mount Black
Multiflex Side Mount Control Lever, Black
Engine Control Side Mount Lever provides you both throttle and shift operation for outboards and inboards at low shifting loads.
Features:
- Provides Safe, Quick and Easy shifting by preventing accidental gear engagement unless engine is idling.
- Pull-out handle disengages shift for warm-up
- Neutral safety switch
- Provided with a positive Lock-in neutral to prevent accidental gear engagement.
- Suits EC-033 / EC-133 / EC-133R / EC-043 / EC-016 series MULTIFLEX Cable
Technical Advantages:
- Aluminium assembly covered in Tough fibre plastic
- Allows both horizontally or vertically installation on the starboard or port side of the boat
Stock:

In Stock

Brand: Multiflex
Model:

LM-V-5