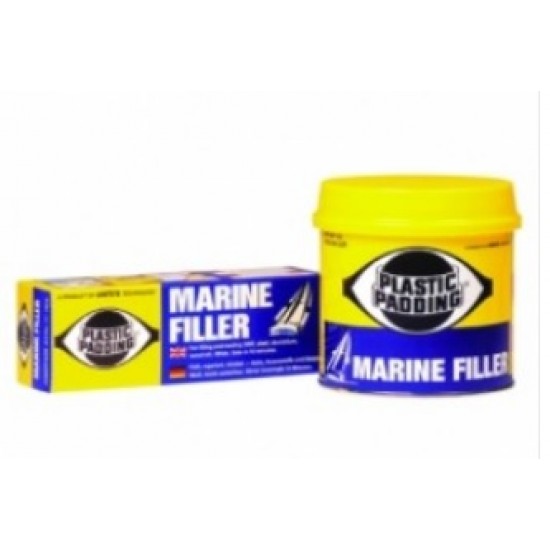 Marine Filler 180ml Tin Plastic Padding
A quick setting filler, 10minutes (regardless of thickness) to fill and seal holes, scratches and cracks in GRP, steel, aluminium or wood.

It can also be used on surfboards made from GRP, Epoxy or ABS. After setting, the filler can be sanded, machined, drilled & tapped or polished. The finished surface is suitable for painting with all known marine paint systems.


Kit contains tube of filler, tube of catalyst, plastic applicator and full application instructions