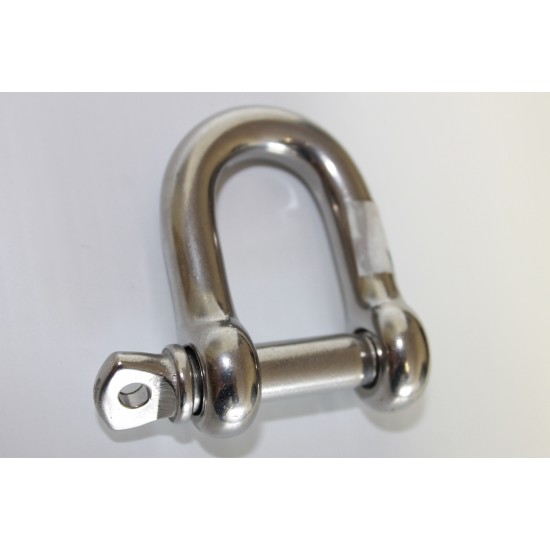 Dee shackle, AISI 316, 5mm to 16mm
Grade 316 A4 Stainless, Not certified for lifting, Stainless finish.
Our stainless dee shackles are designed for fixing and attaching various applications and are ideal for use in salt water conditions or where there are high levels of moisture and humidity.
They are also ideal for applications that require a high aesthetic appearance.
D shackle design is ideal for attaching single leg applications.
Stock:

In Stock

Brand: Nuova Rade
Model:

91189,91190,91191,91192,91193,91194,91195,91196