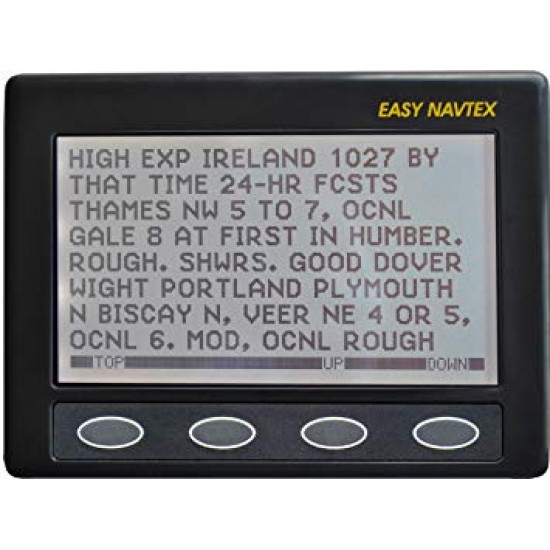 Clipper Easy Navtex c/w H-Vector Antenna
Easy to read. This new navtex receiver features big, bold characters and intuitive message formatting.
Easy to program. Simple menus let you select which stations and which message categories you want to receive.
Easy on your battery. Its low power consumption and power saver mode on the backlight ensure minimum current drain.
Easy channel switching. Programmable automatic switching between the 518Khz and 490Khz channels. No more getting up early to switch channels.
Easy signal analysis. The built in spectrum analyser shows the signal in real time whilst you are receiving messages.
Easy Navtex is designed for panel mounting and is supplied with antenna, power cable and dust cover.
Unit comes with H-Vector antenna.