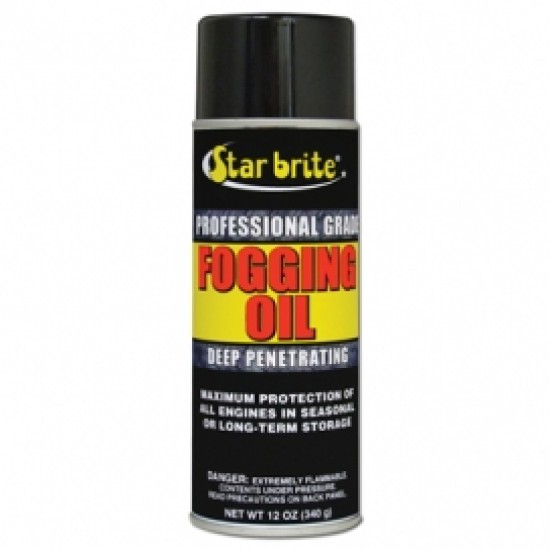 Starbrite Fogging Oil 12 oz.
It only takes a few minutes, but Fogging your engine is an essential part of your pre-storage regime for the winter.
Fogging oil coats the fuel intake and combustion chamber surfaces thus protecting them from oxidisation.

Directions
With engine running at medium idle, spray Fogging Oil into carburetor(s) until engine stalls. Next, remove spark plug(s) and spray about 28g of Fogging Oil into each plug hole. Turn engine over several times by hand cord or electric starter. Spray spark plug tip(s) and reinstall in engine (NOTE: Attach spark plug(s) to lead and ground before turning engine over to prevent possible damage to electrical system)

O'Sullivan's Marine have been recommending Starbrite products for years and their Fogging Oil is no different. It really is top quality
Its special formula makes starting engine after storage quick and easy.
Prevents corrosion when storing inboard or outboard engines for an extended period of time.
Stock:

In Stock

Brand: Starbrite
Model:

84812

Weight:

0.30kg