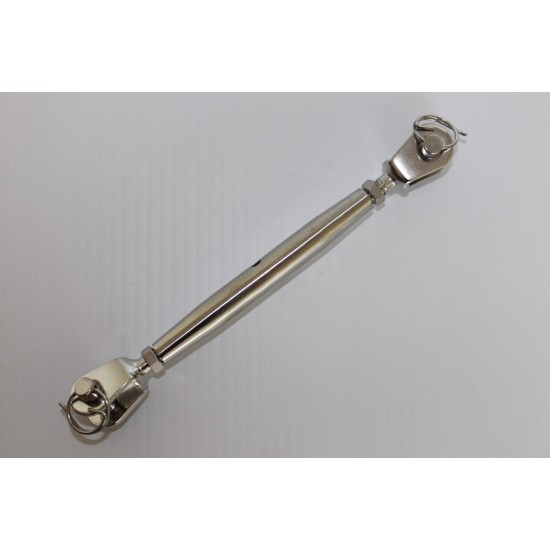 Rigging screw jaw and jaw, AISI 3165 6mm to 10mm
Grade 316 A4 Stainless, Not certified for lifting, Stainless finish.
These rigging screws are ideal for a variety of uses and are particularly favoured for use with handrail wires and other general daily purposes.
Manufactured from marine grade stainless steel they offer resistance to rust and a high quality appearance that lasts.
Jaw and jaw terminals allow for quick and easy fitments to be made onto the rigging screw.