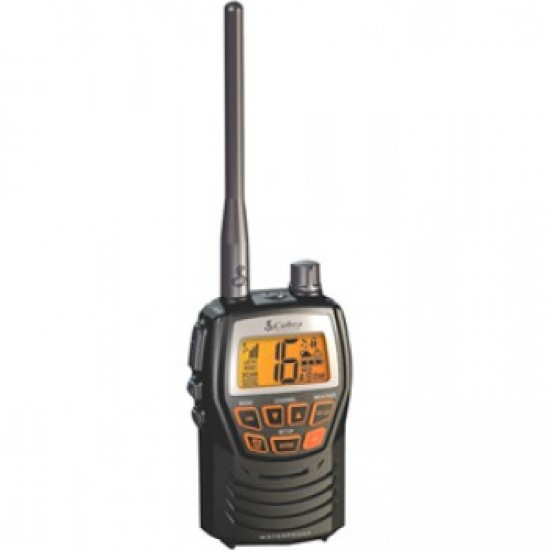 Cobra HH125 Handheld VHF Marine Radio
The Cobra MR HH125 is a fully featured VHF radio with a rugged compact design. It's perfect for recreational boaters or as a portable backup on larger vessels. The Cobra MR HH125 is designed to be rated JIS4 for water resistance, so that splashing water from any direction will not have a harmful effect on the radio. The Cobra MR HH125 is adjustable to support dual output power (1 or 3 Watts) for short and long communication.

The Cobra MR HH125 comes standard with a backlit LCD and keypad allowing it to be used in low light conditions and will turn off automatically to conserve battery power. The built-in NOAA Channels and NOAA weather alert give you 24-hour access to local weather information. It also acts as an All-Hazards Emergency receiver and will alert you to weather, natural disasters and other emergencies provided to the National Weather Service by local and state government officials.

This value pack includes the Cobra Marine MR-HH125 two way radio, spring loaded belt clip, lanyard, 12 Volt cigarette lighter charger, and rechargeable NiMH batteries. 5 standard AAA batteries can be used in emergencies.

Stock:

Pre-Order

Brand: Cobra
Model:

HH125EU