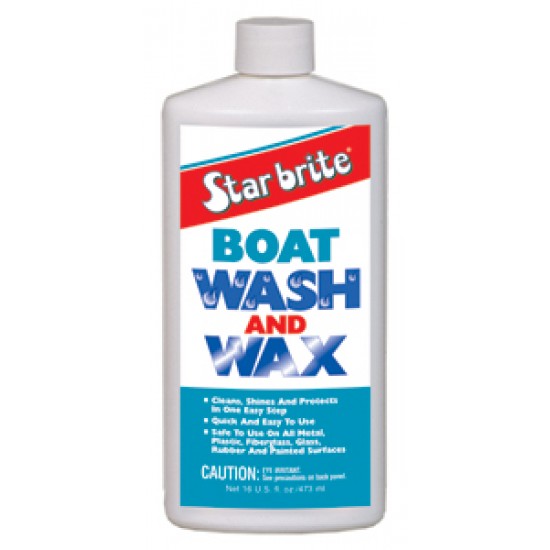 Starbrite Boat Wash & Wax 500ml
Biodegradable formula cleans, shines and leaves a protective coating all in one step.
Available in 5 and 55 gallon drums
: Concentrated formula is phosphate free and low sudsing to help the environment. Add a few capfuls to a bucket of water and wash boat. Safe on all fiberglass, metal and painted surfaces.
Leaves a protective polymer coating which provides UV protection against future weathering.
Regretfully, we are unable to supply liquid chemicals to customers outside the island of Ireland
Stock:

In Stock

Brand: Starbrite
Model:

89816GFAV1