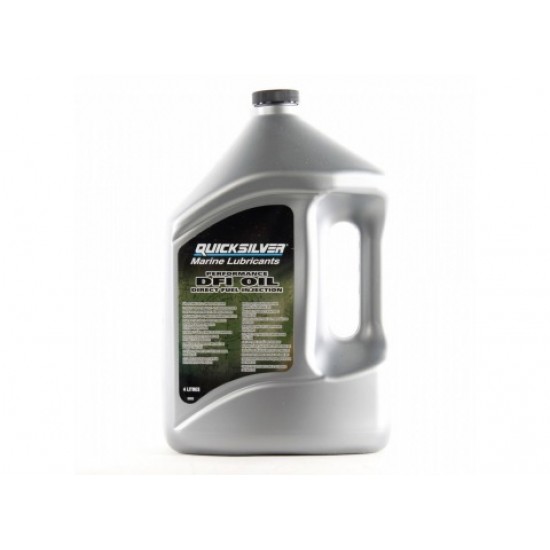 Quicksilver OPTIMAX DFI 2 Stroke Oil 4 Litre
Quicksilver Marine Performance

DFI OIL

Direct Fuel Injection 4 Litres
Specially formulated and developed to meet the needs of all Direct Fuel Injected (DFI) 2-cycle outboard engines. Formulated to meet the unique performance demands of two-cycle

DFI

engines. Incorporates a synthetic, high viscosity, lubricity additive to provide maximum scuff protection at the high operating temperatures associated with

DFI

engines. Enhanced detergency additives providing superior piston cleanliness to prevent ring sticking. Formulated with improved rust protection for the unique demands of the marine environment.
Regretfully, we are currently unable to supply oil and liquidchemicals to customers outside the island of Ireland