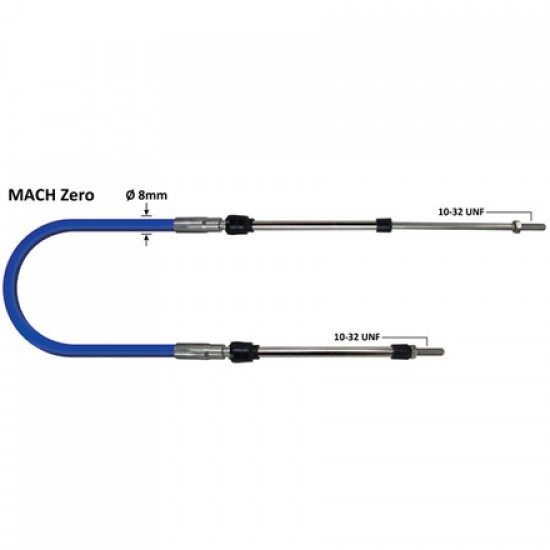 Ultraflex MACHzero 10' to 15'
Ultraflex control cables Mach zero High efficiency control cables that Ultraflex has developed in order to meet the increasing request for "high performance" cables in various configurations.
Features:
- Suitable for outboard – inboard and stern drive engines;
- High efficiency for smooth operation;
- Configurations MACHZero: Universal style (like C2, C8);
- High flexibility for reduced bend radius. Ideal for long complex cable routings;
- Maintenance free;
- Stainless steel cables and fittings;
- High resistance blue outer jacket against abrasion, UV and chemicals.
The innovative core design maximizes efficiency and minimizes lost motion, while the exclusive design of the conduit provides extremely high level of flexibility.

Stock:

Out Of Stock

Brand: Ultraflex
Model:

Machzero