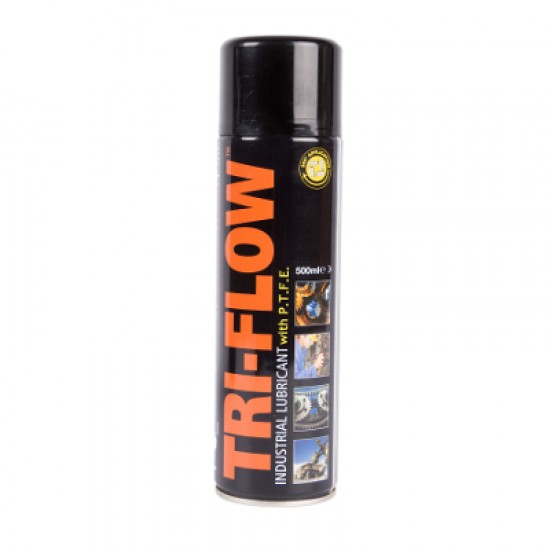 Tri-Flow Industrial Lubricant with PTFE
Tri-Flow has a broad spectrum of uses from domestic applications to heavy duty and high performance industrial applications

This 500ml aerosol is one of the very few lubricants and release agents capable of meeting the rigorous demands of marine applications.

Tri-Flow should be part of every boat owner's maintenance kit for preventative maintenance of wheel bearings, steering helms, cables etc. The list is endless!
Due to it's penetrative propperties, Tri-Flow is also a great release agent for stiff moving parts such as throttle levers, door hinges, etc.

Tri-Flow's excellent anti-rust properties lend itself to an ideal protective layer for any boat parts exposed to the elements over the winter.

If used as part of your regular maintenance routine, Tri-Flow will:-
Improve the performance of any moving parts.
Reduce wear caused by friction.
Prevent oxidation and rust
Extend the service life of your parts.
Stock:

2-3 Days

Brand: Tri-Flow
Model:

Tri-Flow-500ml

Weight:

0.50kg