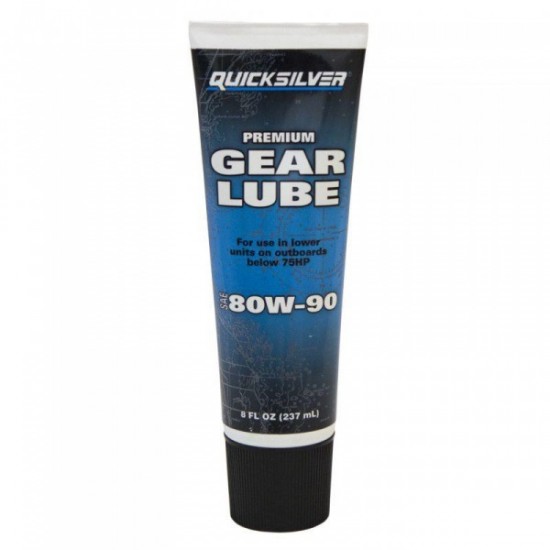 Quicksilver Premium Gear Lube 237ml
Quicksilver Premium Gear Lube is specially formulated for use on outboard engines up to 75hp
For use in gear housings of all outboards. Do not mix with Quicksilver Hi Performance Gear lube or any other gear lubricants. Quicksilver Premium Gear Lube is an exclusive formulation engineered to provide excellent lubrication and corrosion protection to lower unit gears in high or low horsepower engines under varying operating conditions. It is recommended that you change your gear lube at least once per year, prior to storage, or after every 100 hours of operation under normal use or 50 hours for saltwater running. Refer to outboard owners manual

Important warranty information:
The following marine Outboard manufacturers specifically recomend the use of Quicksilver products.
Mercury Outboards
Mariner Ourboards
Mercruiser Stern drives
It may affect your warranty if alternative products are used!
Please contact your local service agent for more information.
Regretfully, we are currently unable to supply oil and liquidchemicals to customers outside the island of Ireland