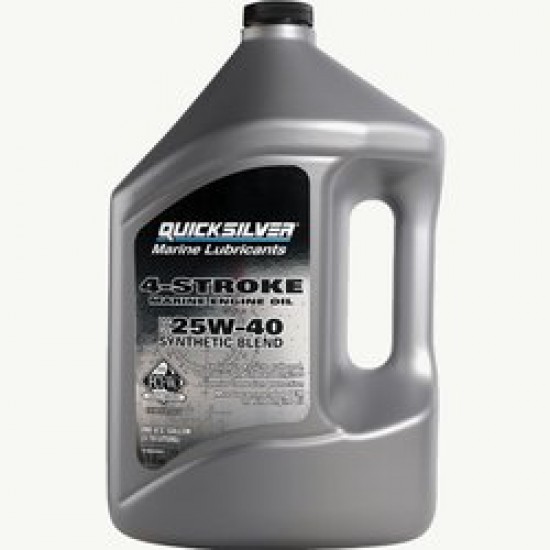 Quicksilver 25W40 4-Stroke Synthetic Marine Engine Oil. 1L
Important warranty information:
The following marine Outboard manufacturers specifically recomend the use of Quicksilver products.
Mercury Outboards
Mariner Ourboards
Mercruiser Stern drives
It may affect your warranty if alternative products are used!
Please contact your local service agent for more information.
3 things to know:
For use in all 4-Stroke Marine Engines - New formula 4-Stroke oils are engineering approved for use in certain marine 4-Stroke ourboard applications and exceeds all Marine industry 4-Stroke oil requirements including FC-W and FC-W Catalyst Compatible.
In addition, all 10W30 & 25W40 oils are now fully FC-W Catalyst Compatible.
Flagship engine and corrosion protection - industry leading strength and viscocity retention and ultimate corrosion and wear protection.
The most recommended Marine Oil - Over 5 years of engineering and development by the larges marine engine manufacture in the world.
10W30 is recommended for certain operating temperatures and manual start applications.
Regretfully, we are currently unable to supply oil and liquidchemicals to customers outside the island of Ireland